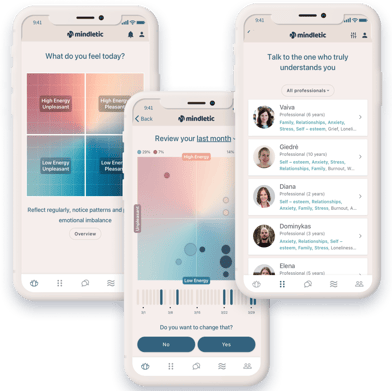 Mental gym at your workplace
Our wellbeing programme designed to improve the emotional health of your employees.
Our holistic approach
Mindletic App guides your employees through different techniques designed to cope with burnout, anxiety or stress.
Emotion reflection journal
Continuous emotion reflection and personalized overview with tracked changes over time.

Self-care & Personal tips
Breathing and autogenic exercises, articles and personal tips depending on reflected emotions.

Community rooms
Space to share experiences with peers and read insights on mental health, confidentially & anonymously.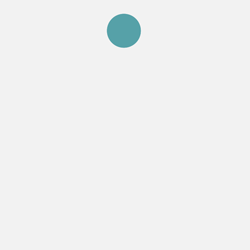 1-on-1 Sessions
Individual 50 min video sessions with certified professionals.
Internal communication
Internal communication programme to foster mental health awareness.
Employer branding
Building "Mindful employer" status in communication campaigns.
Custom plan
Simple, custom made and affordable plan based on your needs.
Multilingual
Our App and sessions with professionals available in multiple languages.
Educational events
Monthly mental health events for your employees.
Knowledge base
Science-based articles and content around mental health in App.
Community rooms
Anonymous community rooms, personalized for your company.
Monthly reports
Objective monthly reports on emotional well-being at your workplace, from aggregated and anonymous data.