Get a free consultation based on anonymous data & trends gathered while working with a world-known brands.
Learn about Mindletic mental gym.
Start your free trial.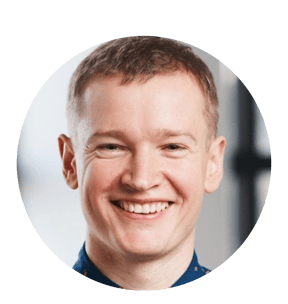 "Supporting our team so they could thrive professionally and helping the communities around us - always has been a value of our organization. And the drive for sustainable change also reflects our seeking for productivity.
While juggling all this, Mindletic comes as substantial assistance in providing professional support from their specialists and data-based guidance, which leads to enhanced productivity of our employees. As a user of Minletic myself, I do see great value in their work: from saving me time as a person of HR to boosting our employees' resilience to everyday struggles and, in this way, increasing their engagement."
- Algimantas, Co-founder & Head of People @ Trafi