Psychological safety in the workplace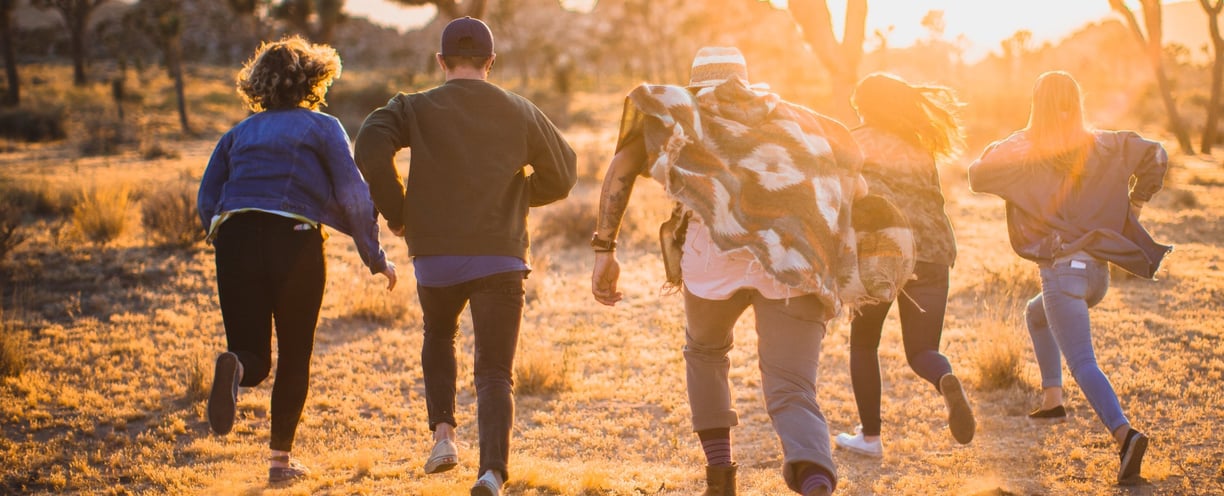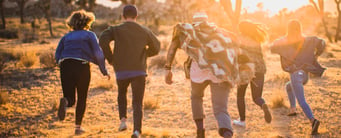 Every group of individuals goes through inevitable stages of development when trying to form a coherent team, working together towards a shared goal while delivering results. What distinguishes high-performing teams? These teams have usually gone through these development stages and in turn developed high levels of psychological safety - the belief that one will not get punished when they make a mistake.
What is team psychological safety?
Psychological safety is the shared belief it is safe to engage in interpersonal risk-taking in the workplace. It is vital to team learning and performance and facilitates the willingness of workers to contribute towards a shared goal, says Hunt and colleagues (2021). When feeling psychologically safe, the staff is not afraid of being rejected for making suggestions and is treated equally and with compassion when sharing concerns, errors or detecting problems. Not only free from fear but also from interpersonal, professional, and social risks that could unfairly threaten their job status and future professional and occupational growth. Companies that rigorously adhere to hierarchical structures, where structure and control are paramount, may develop a culture of blame and fear with little to no opportunity for conversations on different organizational levels, creating a potentially toxic environment.
Organizational culture and transformation
According to Hunt and colleagues (2021), organizational culture is critical to the engagement and well-being of its workforce. More specifically, it is the collective manifestation of shared beliefs, behaviors, thoughts, attitudes and norms that flow through the workplace. Organizational culture potentially boosts broader corporate innovation and change.
EY and Oxford University formed a research collaboration to probe what it takes to lead a successful transformation. They surveyed 935 CXOs, and 1,127 members of the workforce from 23 countries, seven industries, and 16 sub-industry sectors - 50% of them represented a successful transformation project and 50% an unsuccessful one. They also conducted 25 in-depth interviews with CXOs from multiple global companies. Before interviews, each leader identified three critical turning points in their transformation. Research respondents recognized that intense and complex emotions were part of the transformation. Rather than avoiding emotions, proactively creating psychological safety, encouraging people to speak up, and directly soliciting their opinion may act as soil for change at the organizational level.
Benefits of psychological safety in a team
Creating a psychologically safe culture offers direct benefits to staff, such as better day-to-day management or conflict resolution in a constructive way, also building the foundation for future cultural changes. Studies in other industries indicate a relationship between psychological safety and a capacity for rapid learning and innovation. An interpersonal climate of safety, paired with other critical factors, like strategy, vision, goals, supportive leadership, and so on, facilitates learning and performance. Teams with high levels of interpersonal trust and respect are more likely to participate in quality improvement initiatives. Team psychological safety should encourage learning behavior in work teams because it reduces excessive anxiety about how others will react to activities having the potential for embarrassment or threat, as learning behaviors frequently do. A psychologically safe organization understands the necessity of learning from failure, and while organizational changes might be complex, its workforce understands its role in the organization's success.
How to cultivate psychological safety in the team?
Make time to get to know each other in your team. Familiarity and face-to-face communication between team members facilitate psychological safety.
Commit to practicing. Managers should not underestimate the value of consistent communication and purposeful interventions in establishing and maintaining psychological safety to facilitate performance.
Be flexible and inclusive. Employees can contribute by speaking up and challenging the status quo. Managers should learn to value employees who engage in such behavior, even if they naturally favor employee silence and acquiescence with the status quo. And inclusive leadership behaviors help to overcome the potential effects of low status on psychological safety by flattening hierarchical differences.
Be available and approachable to one another. Sharing information about personal work styles and preferences encourages teammates to do the same.
Exchange knowledge. Seeking feedback and discussing errors in a supportive way while managing it gently, e. g. making sure conflict is not personal or putting blame is avoided, cultivates a support culture and trust.
Organizational behavioral scientist Amy Edmondson, emphasizes three more things:
(1) Frame the work as a learning problem, not an execution problem,
(2) Acknowledge your own fallibility,
(3) Model curiosity and ask lots of questions.
Everyone can and should contribute to creating psychological safety in a team. What is the very first step you could take? Just have a conversation on psychological safety with your team, share your thoughts and invite them to follow.
Want to learn more about how to foster team psychological safety? Check our science-backed tool https://www.mindletic.com/balance-teams or reach out to our Mindletic team and get a free consultation now.
Sources:
https://www.ncbi.nlm.nih.gov/pmc/articles/PMC8045992/#CR1
https://www.sbs.ox.ac.uk/research/research-areas/organisation-studies/transformation-leadership-humanscentre