Balance Teams by Mindletic
A science-backed way to boost psychological safety and effectiveness of your teams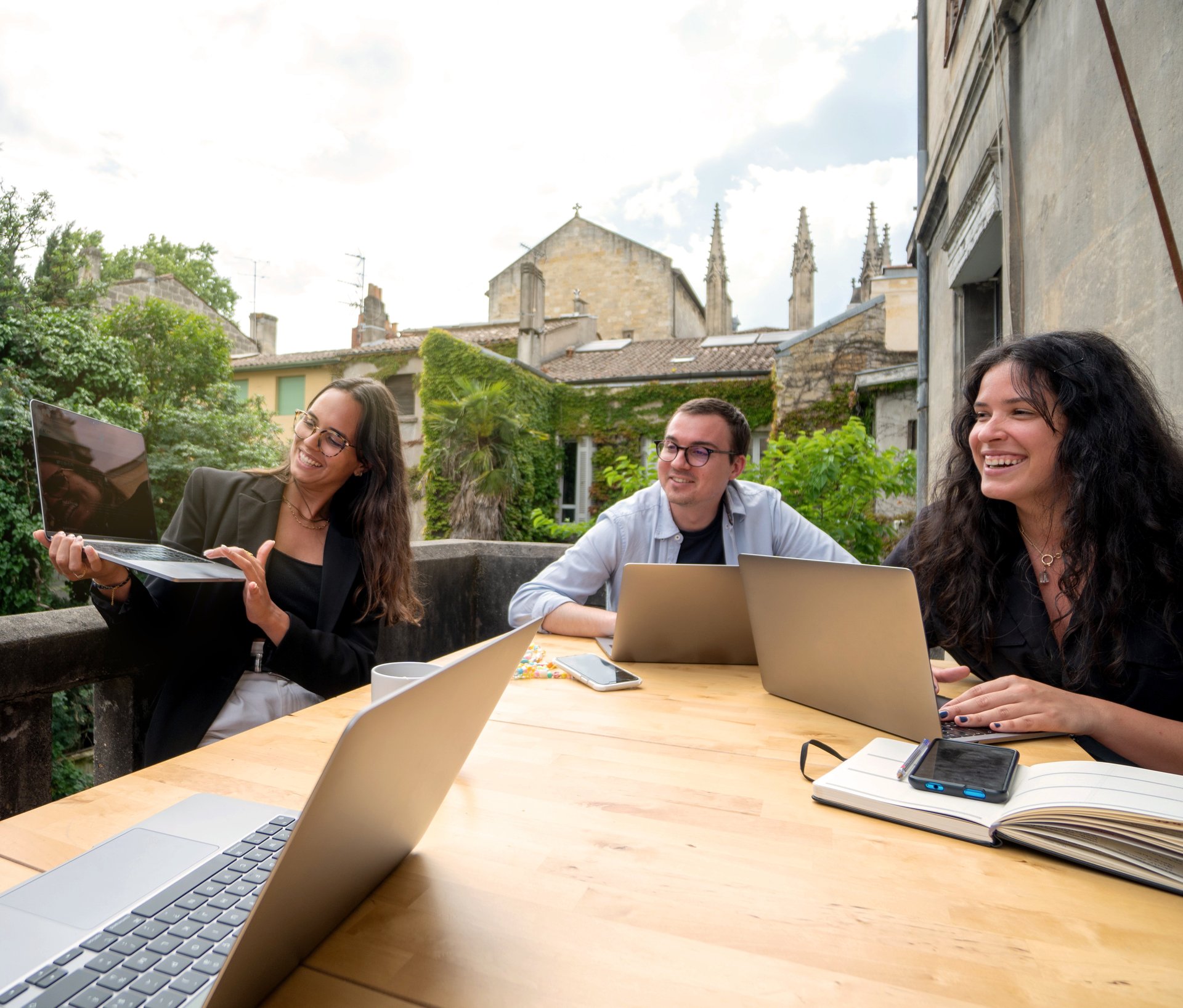 Innovative solution designed for teams
Team activities are built to develop and sustain the team's psychological safety so that everyone can work better together.
Fully streamlined regular team activities
Team leaders can feel at ease - we'll take care of planning, pulse check-ups, and execution. Balance Teams can be integrated into usual team meetings, retrospectives, or team-building sessions to foster interpersonal psychological safety, also improving employee well-being.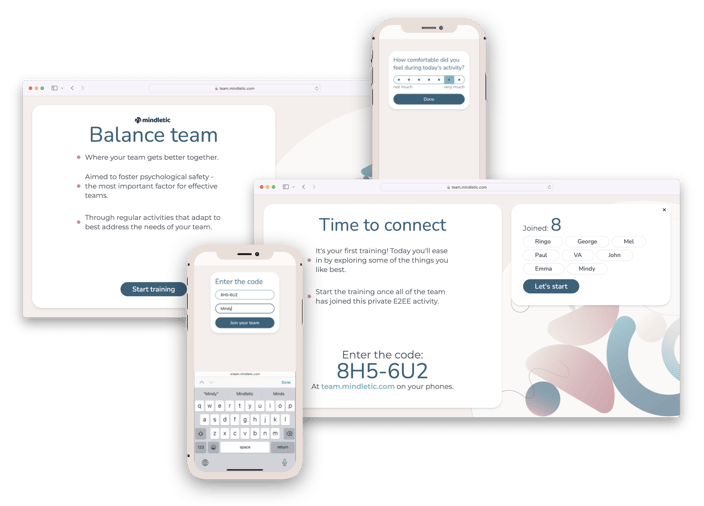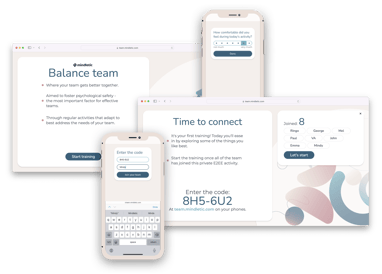 Continuous measurement of psychological safety
Measure psychological safety levels after each activity. Our smart algorithm suggests the next task, ensuring current comfort levels and depth are appropriate for each team.
Behavioral nudges fostering specific interpersonal habits between activities
Team activities are supported with individual nudges that encourage positive everyday behaviors to sustain psychological safety. We also focus on improving mental health at work.
Psychological safety in teams
Every group of individuals goes through inevitable stages of development when trying to form a coherent team, working together towards a shared goal while delivering results.
What distinguishes high-performing teams?
These teams have usually gone through these development stages and in turn developed high levels of psychological safety - the belief that one will not get punished when they make a mistake.
But why is psychological safety so important?
Improves business metrics
1. Employees are more likely to harness the power of diverse ideas from their teammates
2. Individuals on teams with higher psychological safety bring in more revenue
3. Regarding results, teams are rated as effective twice as often by executives.
Crucial for team cohesion & development
Team development is not always a simple linear process. Identifying and understanding causes for changes in the team's behaviors can help maximize its process and productivity.
Source: Tuckman's model (Forming - Storming - Norming - Performing - Adjourning) Wikipedia
Psychological safety is not relaxing your standards, feeling comfortable, being nice and agreeable, or giving unconditional praise.
Psychological safety is a culture of respect, trust, and openness where it's not risky to raise ideas and concerns."
- Adam Grant
What sets our solution apart
Key capabilities:
Continuous integrated solution - not a one-off event or a lecture that is likely to be forgotten.

Takes off pressure and time constraints from managers and leaders to plan team activities.

Secure by design - no logins and fully end-to-end encrypted content.

Move at your own pace - it's tailored to the specific needs of your team.

Science-backed and evidence-based improvement of psychological safety and team outcomes, such as better team communication, performance, and reduced turnover.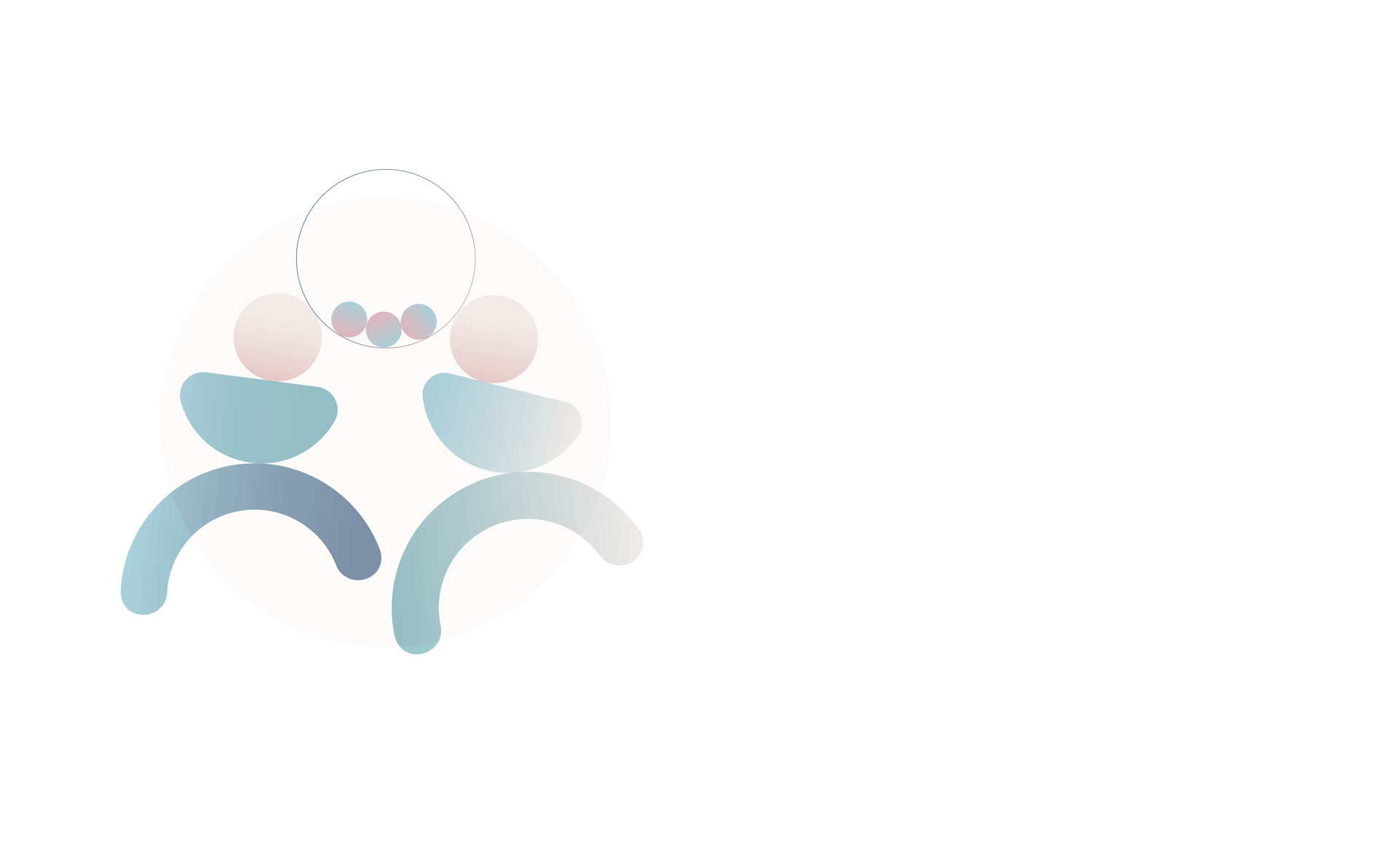 Fostering team's psychological safety with Balance Teams
How does it work?
🌱 Make Balance Teams a part of your team routine
🌱 Integrate the exercises into your meeting flow
🌱 The whole experience is tailored to you and ready to use out of the box
🌱 Follow the slides to learn more...
First team training session
Start with an introductory team exercise that assesses current safety levels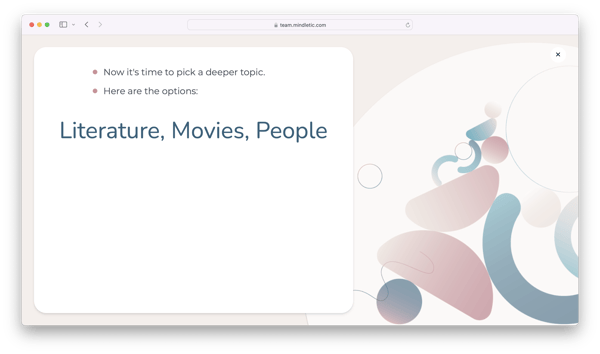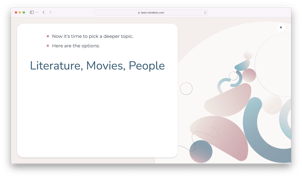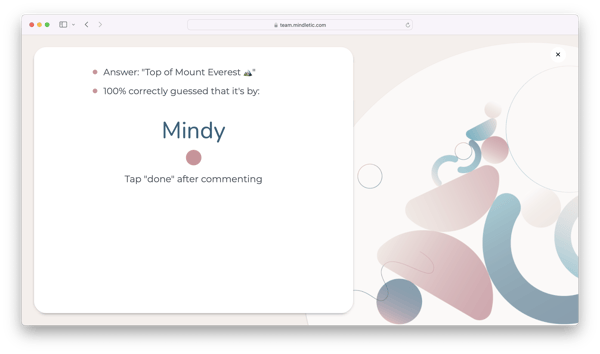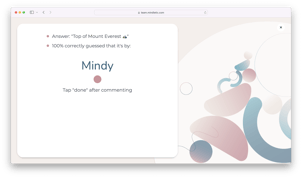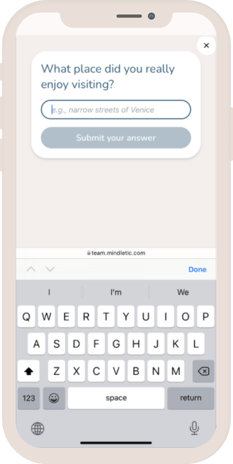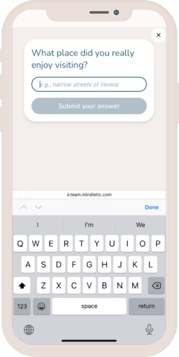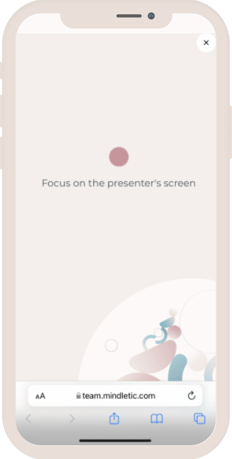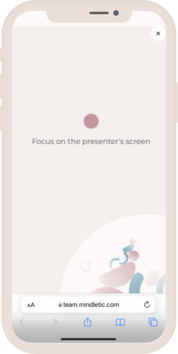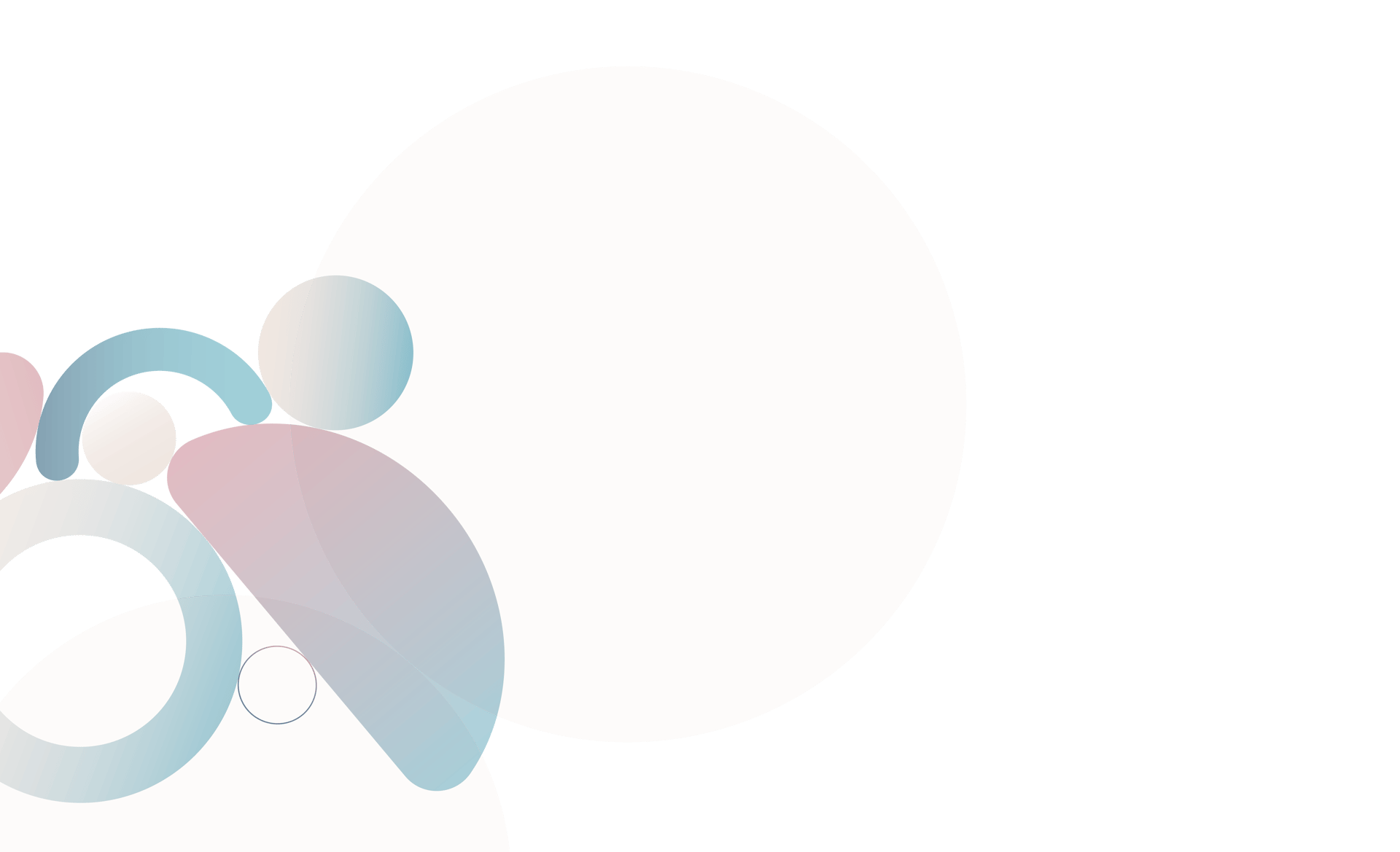 Light-touch Emotional safety measurement
Measure emotional safety before you finish exercises
Our algorithm uses it to estimate depth levels and to recommend the next exercise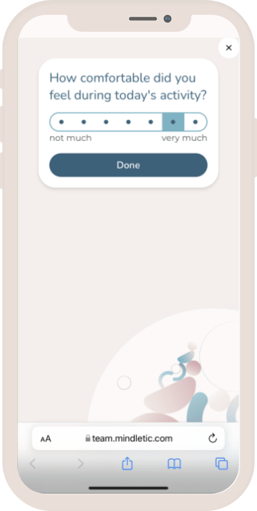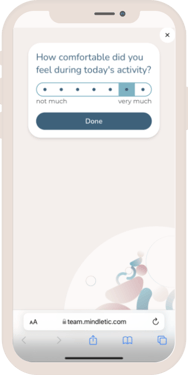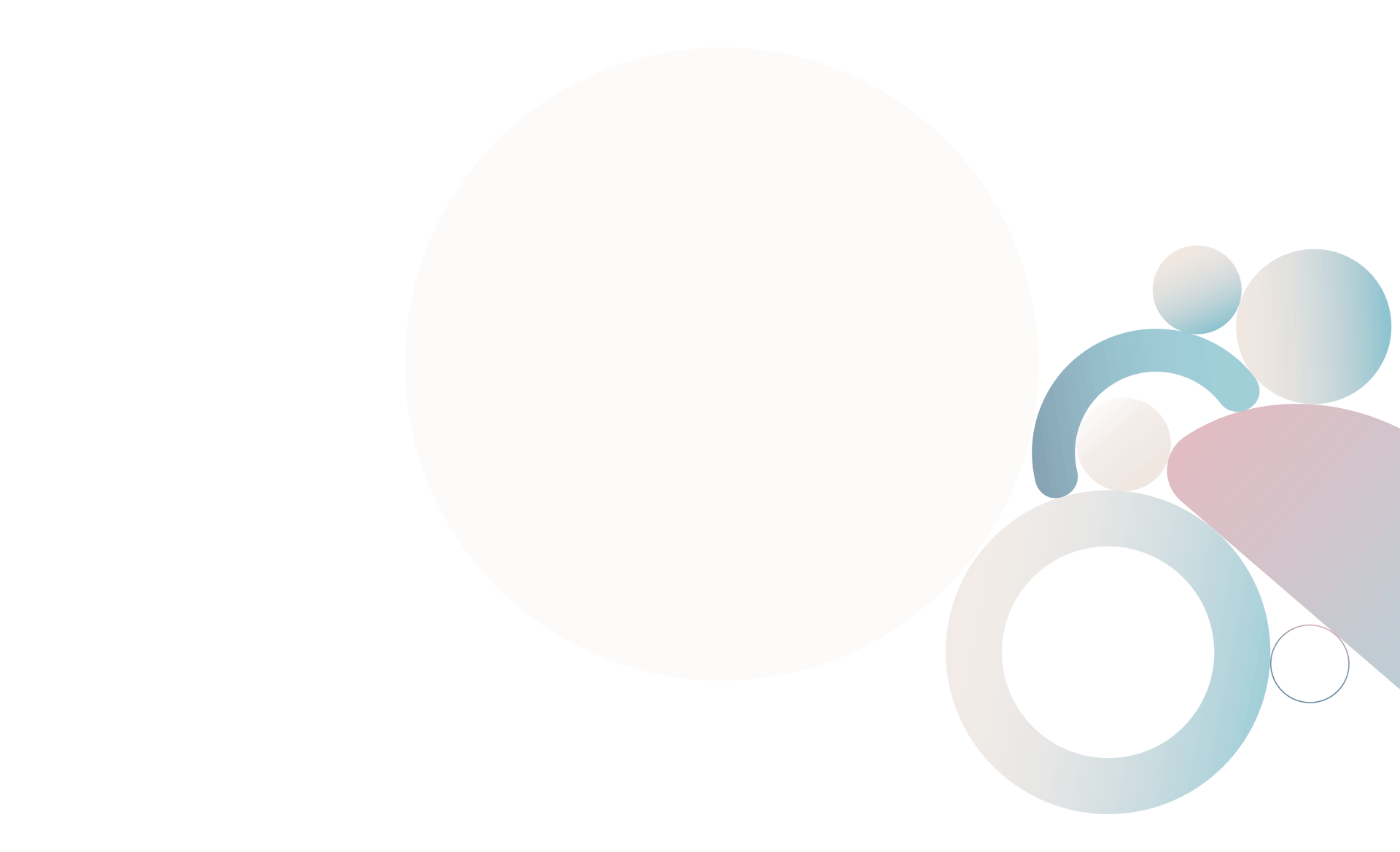 The next exercise tailored to your team
Next time your team meets, a new streamlined exercise awaits
Your team moves forward in its own emotional safety journey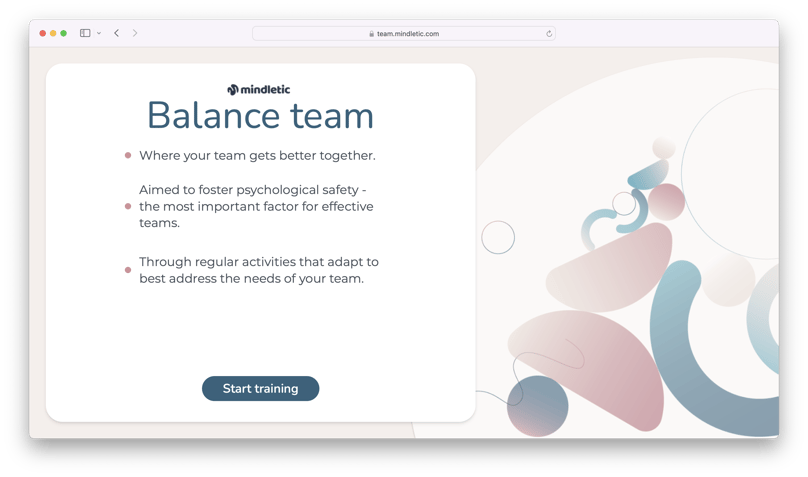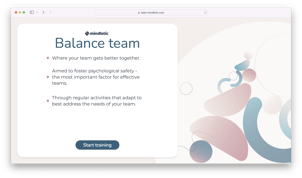 Ready to enhance your teams' psychological safety?
Get in touch and begin the journey to team effectiveness.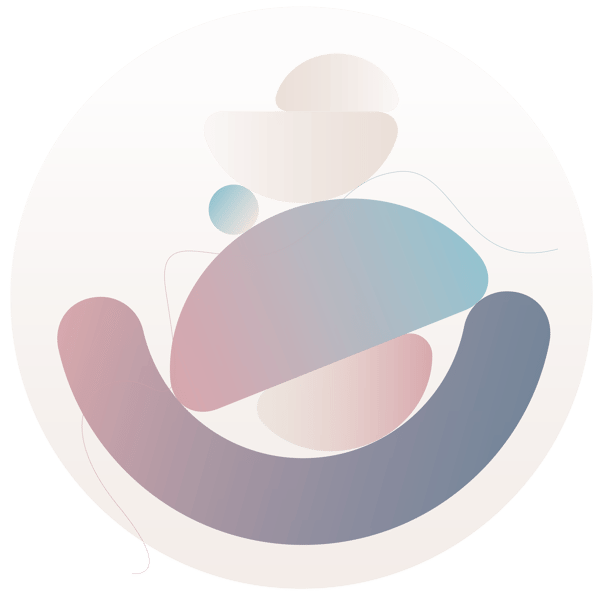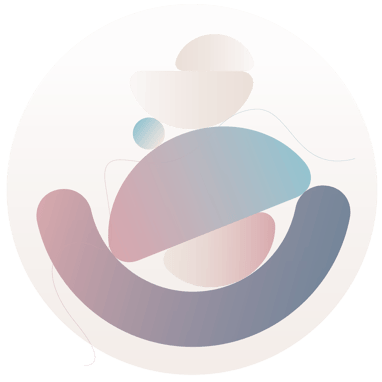 The idea to create a mental health gym came naturally from seeing that many struggle in their personal and professional lives not because they are not capable, but because they do not know how to deal with the inner world: emotions, stress, insecurities, and many others. And all change starts in our heads.