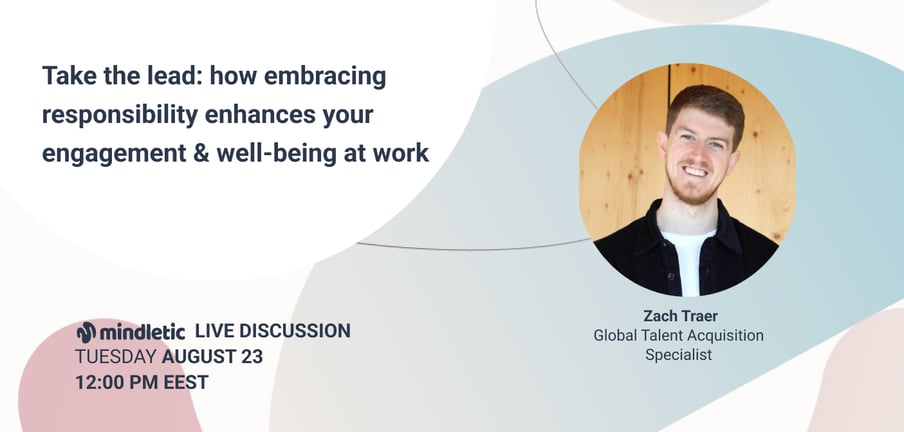 When you hear the word 'leader,' chances are a couple of people already come to your mind. However, not all you consider to be leaders necessarily hold leadership titles or positions.
Non-positional leadership means that one can be a leader from anywhere in the hierarchy. It entails taking responsibility for the way things can go. For example; a person in the group, who may not be the leader, but takes initiative, a person who is the first to volunteer, or a person who takes action, instead of waiting for those actually in leadership positions. Leadership is the ability to connect with those around you and shepherd a team toward a successful outcome, to see the bigger picture, and to do what's right regarding the role you are having.
Practicing non-positional leadership can be very beneficial. Honing non-positional leadership skills not only improves your workplace dynamic, increases the efficiency of your whole team, and raises the bar for the quality of the work, but also, it can provide you with more meaning, help you to connect with your coworkers better, fulfill your ideas and get excited about the new ones. In turn, it can lead you to be more engaged and to feel better at work.
So how we can take the lead and embrace responsibility to make our workplaces a better place to be in? This is the topic we are going to explore in this Mindletic live discussion together with a Global Talent Acquisition Specialist Zach Traer.
Date & Time: August 23rd 12:00 PM EEST
Duration: 45min
Language: ENG
Location: Youtube live (link will be sent to those registered)
About Zach 🔉:
Zach is a recruiter for a leading Consumer Intelligence SaaS company, assisting in creating an inclusive and innovation-driven culture, one recruitment at a time💡
More than 3 years as a headhunter in a recruitment agency, where he developed a strong understanding of industry best practices and created trust-based relationships by advising clients & candidates alike 🤝
Experienced in recruiting 'unicorn' IT profiles thanks to a solid grip on technical jargon and modern technologies🦄
Bringing value through a personalized approach, friendly and transparent communication as well as providing insightful feedback 🗣

A few things about Zach outside of the professional realm:
Played in Luxembourg's First National Basketball League 🏀
Avid world wanderer & creator of digital content via @TraerVonTrier on Instagram 🌎
DAC-certified drone pilot 🚀